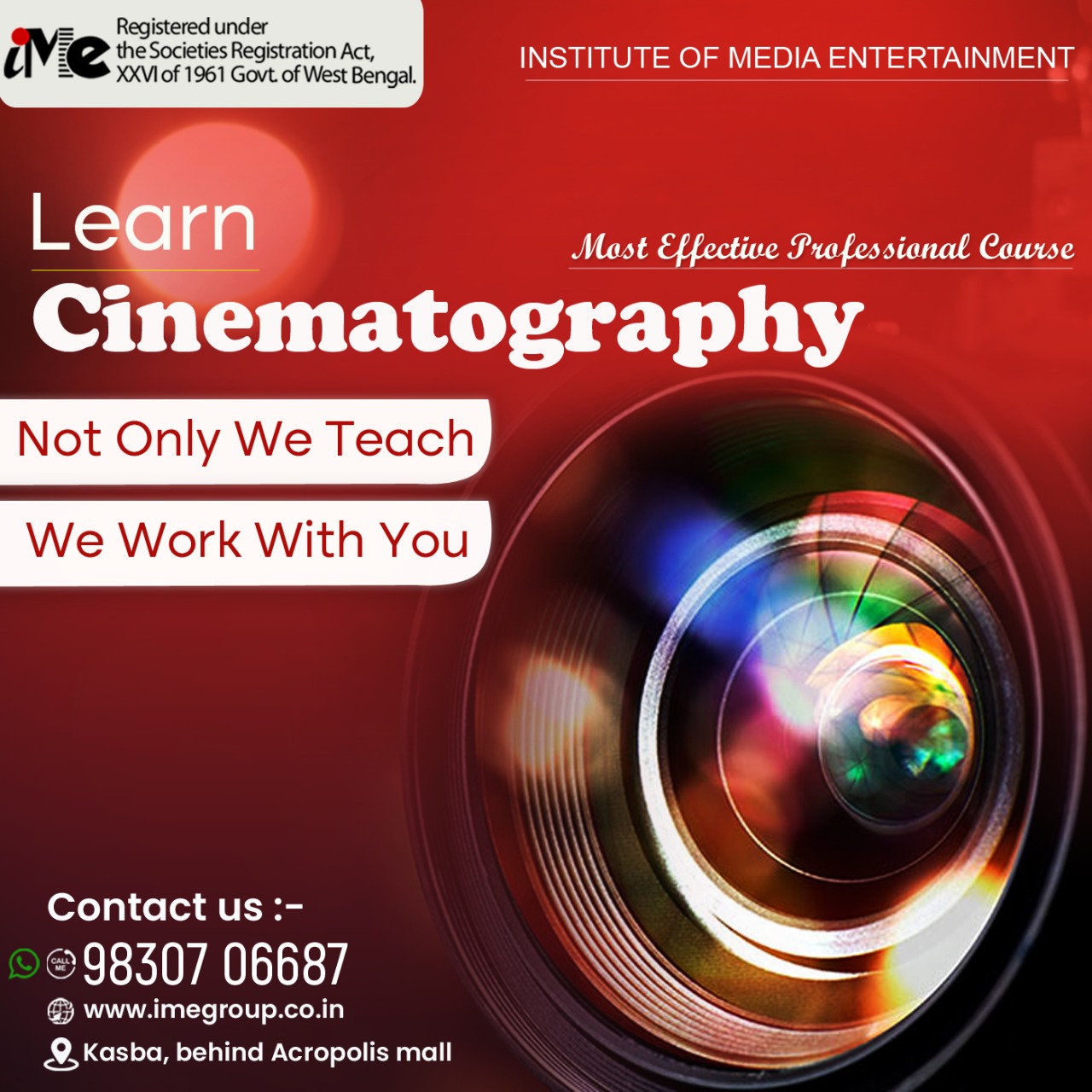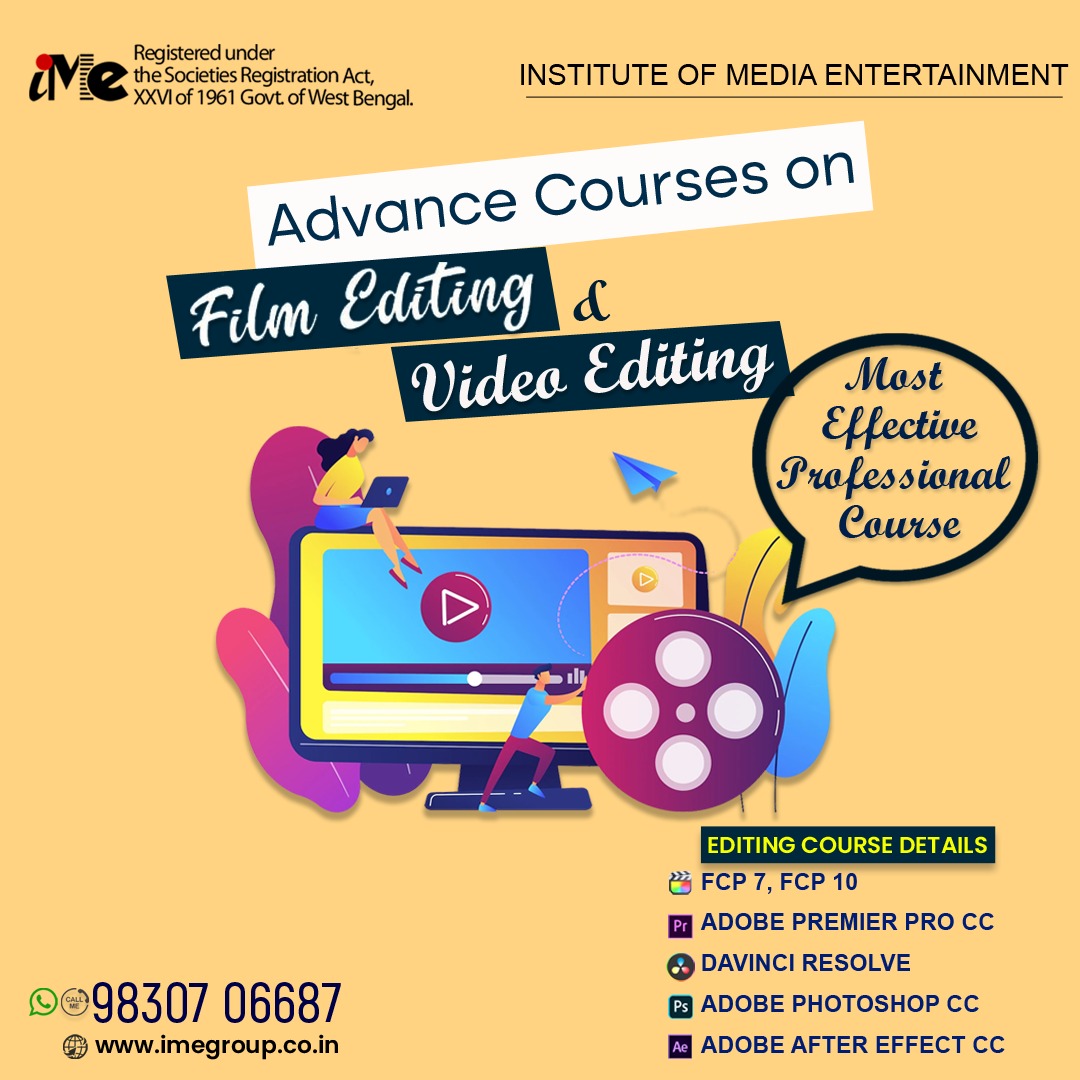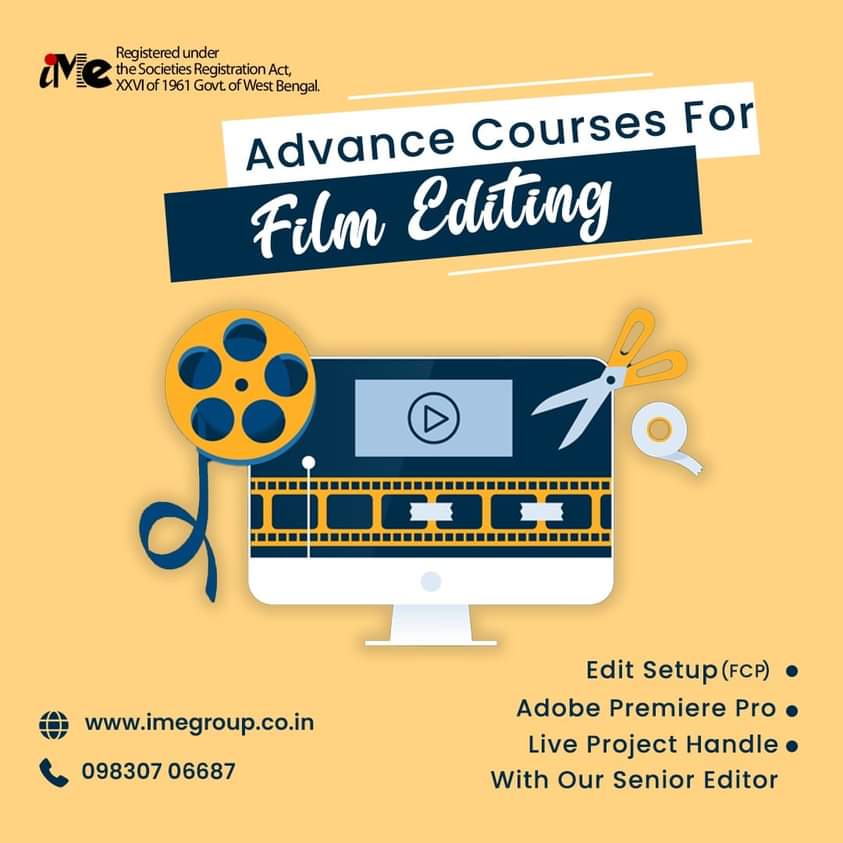 Course of CINEMATOGRAPHY
ALL STUDENTS WILL GET AN OPPORTUNITY TO DO THE WORK IN FILM AND SERIALS DURING THE COURSE PERIOD.
IME have designed this course in CINEMATOGRAPHY. This is a comprehensive course on handling latest camera equipment. The course will also involve theoretical as well as practical training with light and sound that will separate a professional from an amateur.
COURSE MODULE :
History - Cinema and Camera.
The Grammar of Film Making.
Basic Still Photography.
Lights and Colors.
Photographic Filters, Exposed, Lenses
Perspective, Raw Stock.
The Art of Lighting and Photographic Light.
Films and Video Camera.
Camera Movements.
Introduction to Video System.
Image Composition.
Special Shooting Technique.
Sound.
Basic Editing.
Production Design.
Practical with all the above-related topics.
Assessment of the student will be done every month.
Projects.
Lighting and camera operations.
A fine balance of theory and practical.
Additional shooting sessions on floors.
All shooting facilities in-house.
Shooting on HDV, D35, D50, D55, digital cine camera, 16mm Arriflex cameras.
Special practice with red/ arri/ dragon variety lenses cine cameras.
Film Appreciation
Individual project work in Film Making
Course of film editing (Basic & Advanced)
FILM EDITING (Session full time / Session part time)
Introduction to Film Editing.
Element of Film Editing.
History of Cinema.
Basic Operating System of an Edit Machine.
Theory of Editing.
Know about Short / Angles.
Know about Fiction, Non - Fiction.
Feature, Short, Film Editing.
Use of Sound / Effect / Ambience / Background music etc. (practical)
Promo, Trailer Editing.
Titling and Transferring (Practical).
Film Appreciation
Individual project work in Film Making
FACILITIES
On job faculties
Post Production set up practical
Professional DI experience
Raw footage editing
Editing course Detail:
FCP 10, ADOBE PREMIER PRO CC, DAVINCI RESOLVE, ADOBE PHOTOSHOP CC, ADOBE AFTER EFFECT CC.

CAREER :
Employment of Cinematographers is expected to grow faster than the average for all occupations in the near future. During the course period, Institute of Media Entertainment will support to work as an assistant Cinematographer in our own productions.
We provide 100% placement assistance to our all passed students in Mega Serials and Films.
FILM APPRECIATION,
INDIVIDUAL PROJECT WORK IN FILM MAKING.

Course Duration : 12 months.
Course Fees : INR 75,000 ( Installment Facilities Available )